Skip to Content
Add a Carport to Your Home in Memphis, TN!
Garages are handy, but they aren't the only solution for protecting your car. If you're among the millions of residents forced to leave your car parked outside year-round in the driveway or, worse, on the street, it may be time to make a change. A carport can provide the coverage you need at a fraction of the price of garage installation. A carport keeps your car safe from scorching temperatures, snowfall, and even dangerous weather events like hail.
If you don't have adequate space to house your vehicle, adding a carport to your property is a perfect fit. Contact Maclin Security Doors, Inc. in Memphis, TN, today, and learn more about what a carport can do for you and your car!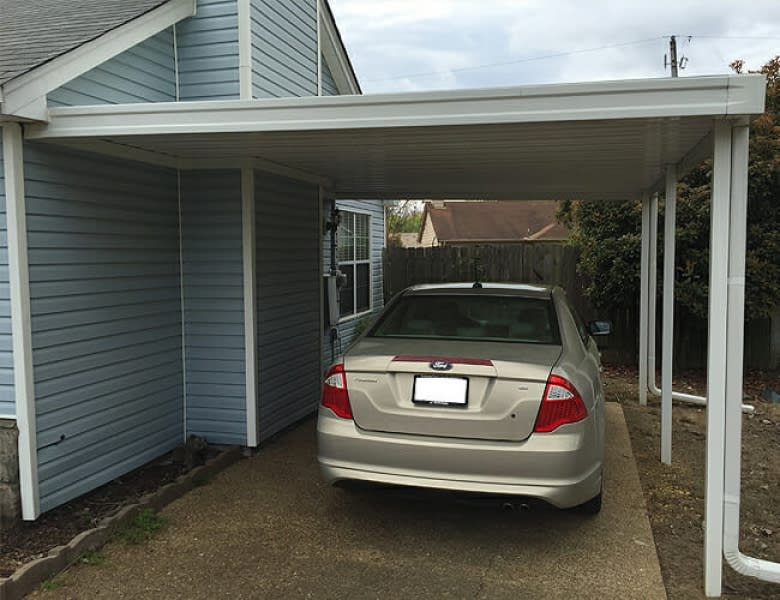 The benefits of carports
If there's no garage on your property, a carport has a lot to offer. From protection against weather to an affordable extension of your usable driveway space, a carport provides additional security for your assets.
Weather protection
The City of Memphis is known for hot summers and chilly winters, which makes entering or exiting an uncovered car uncomfortable. Snow and rain can get in your way as well, and it's a hassle to scrape off ice or get wet before you get into your car. A carport is a quick, convenient workaround that keeps snow, rain, sleet, or hail off of your vehicle when you don't have garage space.
Improve home value
The absence of a garage is often a downside for a home. Buyers will likely still consider your property if you have other advantages to offer, but you may not receive the higher asking price you have in mind. A carport can bridge this gap as an alternative option for vehicle protection. Homebuyers unwilling to budge on the price of garage-free properties may be persuaded by the benefits of a carport, expanding your pool of potential shoppers.
Easily installed
A garage can take significant time and effort to install, requiring either a free-standing structure or an addition to your home. A carport requires significantly less labor and serves as a standalone addition to your property that can be taken down if need be. The team at Maclin Security Doors, Inc. can erect a carport in next to no time, especially since zoning codes and building requirements for carports are far less rigid than for garages.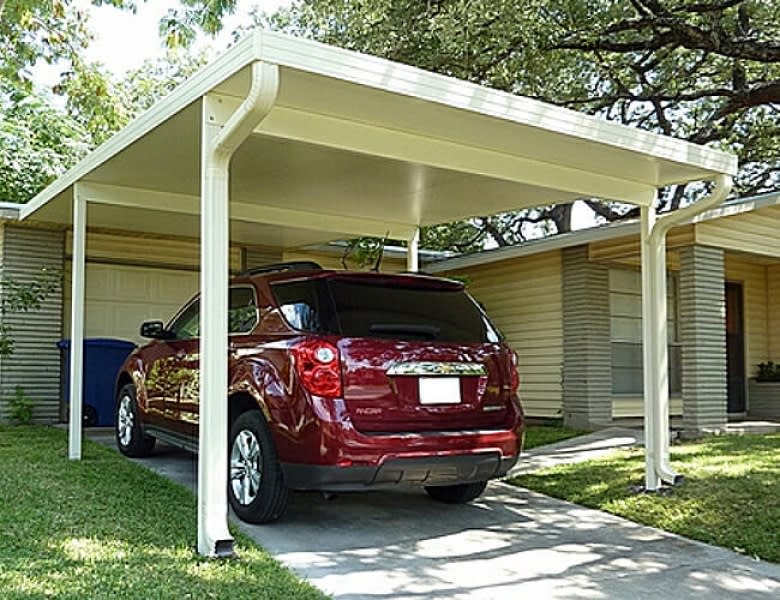 Affordable home addition
Carports are durable, effective, and convenient, but are also affordable to construct. If you want a place to store your car but don't want to invest the money or hassle that goes into a garage, a carport can give you the most bang for your buck.
If you are considering adding a carport to your property, we are more than happy to help. The Maclin Security Doors, Inc. team can inspect your property, make product suggestions, and handle installation from start to finish. Give us a call today to learn more about our carport options in Memphis, TN!