Skip to Content
Thinking About Installing a Carport? Learn More!
While garages might be the standard for modern homes, not every property comes with a usable garage to shelter your vehicles. Perhaps you do have a garage, but you have more cars than that space can accommodate. Whatever the case for you, be sure to consider a carport. At Maclin Security Doors, we often recommend steel carports for homeowners who need a little extra protection for their vehicles but don't want to invest the time and money into a new garage. Our Memphis, TN team will tell you everything you need to know about carport repair and installation, as well as your best bets for design and materials.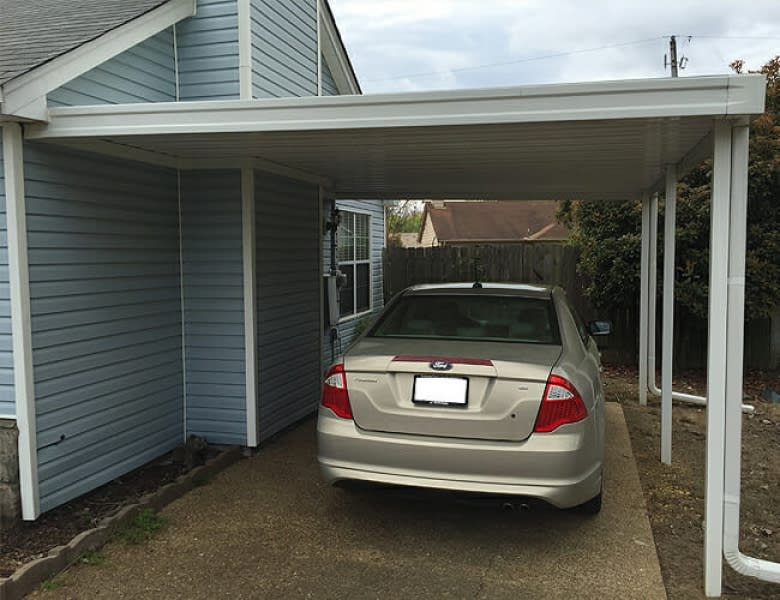 What Is a Carport?
A carport is a shelter for your car and an easy alternative to a garage. Most single carports consist of a metal roof supported by beams and columns. At Maclin Security Doors, we often complete carport installation alongside a home's exterior wall, but they can also work as freestanding buildings.
Types of Carports
The possibilities are endless when it comes to your carport! The team at Maclin Security Doors can customize your carport to your exact needs. We can work with limited space and unique design options to give you the structure you envision. Some common types of carport include:
Double Carports: If you have the space, a double carport might be in your best interest. These structures effectively shelter two vehicles instead of one.
Open-Sided Carports: These carports are the quickest and easiest to install. However, they don't offer as much protection as closed-off structures.
Attached Carports: Building your carport adjacent to your home can be a simpler option if you already have the roofline to support it.
Specialty Carports: At the end of the day, your carport can be whatever you make it! As long as it's structurally sound, you can use the materials of your choice and make it as big as necessary.
What to Consider Before Buying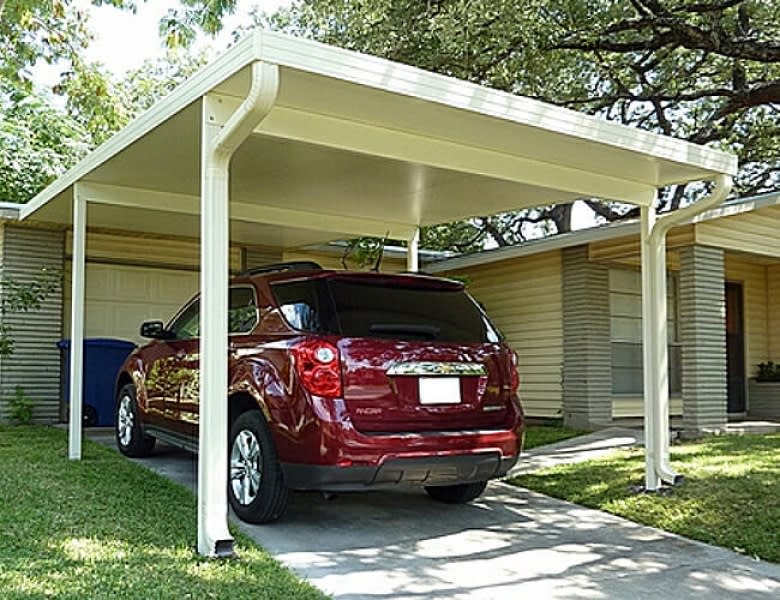 Before purchasing a carport, it's a good idea to weigh all your options and assess your circumstances. After all, carport installation will be significantly affected by factors such as space, climate, and layout of your property. In addition, we encourage you to consider the following before investing in a carport:
How you'll use the structure
How much value it will add to your home
Curb appeal
Budget
Design and materials
Size
Additional security measures (i.e., security doors)
Benefits of Carports
Investing in a carport means lots of benefits for you and your family. Over the years, our customers have enjoyed the following advantages:
Protection: Carports offer invaluable protection for your vehicle, both from weather and vandalism.
Increased Home Value: Adding a carport to your home can mean greater resale value should you decide to move in the next few years.
Easy Installation: Carports are much easier to install than a garage. Plus, if you need to remove your carport for any reason, demolition is simple.
Affordability: Compared to garages and other freestanding structures, carports are incredibly affordable. You won't need to pay an arm and a leg for the protection a carport offers.
Versatility: Carports don't have to be used exclusively for parking. Use the space for storage or that hobby you always wanted to pick up!
A Source of Shade: No one likes sitting down in a black leather seat on a hot day. Carports offer shade and a cooler place to store your vehicle.
Why Choose Us?
Maclin Security Doors is a family-owned business with a commitment to the safety and security of families in Memphis, TN and the surrounding areas. We never skimp on products or materials, and you can always expect nothing less than premier service. Besides top-notch carport installation, we also offer a wide range of security windows, sunroom design services, and more. You won't find a lack of color options either—we have our own in-house powder system that ensures gorgeous tones every time. We color match as well! No matter your project, you can't go wrong with Maclin Security Doors.
Get in Touch with Maclin Security Doors
We're proud to serve so many Tennessee and Mississippi communities with exceptional services. Look to us whenever you need a new security measure or carport installed on your property. Our knowledgeable team can help you design a carport from scratch, or we can install a structure based on your unique vision. Whatever you need from a carport, Maclin Security Doors can accommodate. We encourage you to give us a call or contact us via our online form. A representative will be in touch with you shortly!