Skip to Content
Iron Entry Doors in Memphis, TN
GET MORE OUT OF YOUR ENTRY DOOR
Our line of complete replacement and new construction ornamental iron entry doors are built to the highest standards to give the homeowner a lifetime of service. All of our doors are built to exact customer specifications. From our beautiful in-house custom finishes to many options on glass and hardware options, we can design and build a door as unique as you are.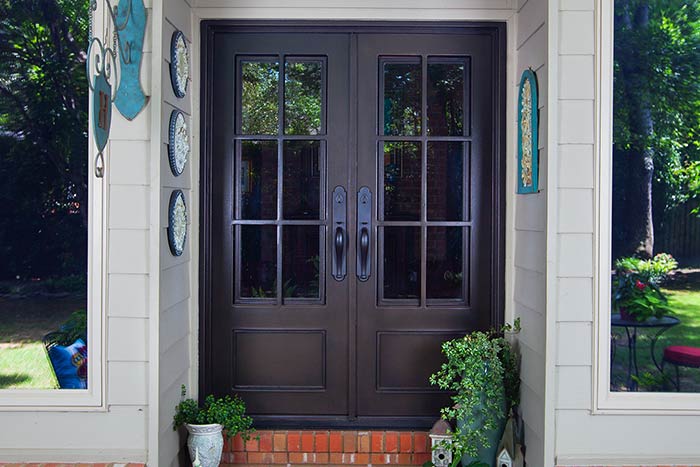 5 Reasons to Replace Your Entry Door
Owning and maintaining a home takes a lot of time, money, and energy. Between replacing appliances, cleaning the windows, and handling a variety of routine and emergency repairs, it's not surprising that the entry door is at the bottom of the list for most homeowners. Besides, considering that most homeowners don't even use their front door these days, it's not too surprising that maintaining and replacing them falls to the wayside.
If you don't love your front entryway, or its function is impaired, then it's time to consider replacing it. Whether you use it on a daily or annual basis, it's important to think of your entry door in terms of the function it provides. Here are 5 reasons why you may want to replace it:
Aesthetics
A new security door is a low-cost, easy way to refresh your home's appearance. And the options are endless – you could replace the old door with a modern one in a warm, inviting color, update your entire front entry with an exquisite door accented with sidelights, add an awning or create a new focal point for the front of your home with an expanded front porch and beautiful flower pots or shrubs.
Safety
If you regularly enter your home through the garage or a side door, it might be easy to forget that a strong, fully functioning front door is crucial to the security of your property.
Iron entry doors are the best option on the market they're durable, impossible to kick in and are less likely to be tampered with than other types of entry doors. This is also the right time to install a new, extra security lock system. When considering the security of your home, don't forget to inspect all exterior doors and replace them as needed to defend against burglary.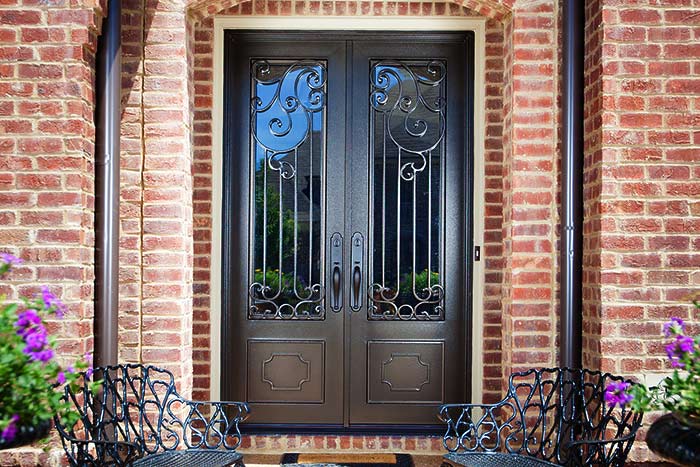 Innovation
If it's been awhile since you replaced your front door, know this: modern technology has come a long way. For a small investment, you can buy a lock system for your entry door that doesn't use a lock and key and can be entered using either a push pad system or with smart technology on your cellphone or car.
If you're going to replace your home's lock system, it's also a great time to invest in a new door. Not only will your home have the latest technology (no more worrying about the kids getting locked out after school), but it'll also be safe, secure and attractive with an equally new and strong iron entry door.
Energy Efficiency
Do you have to plug your door with towels in the winter months? Do you feel a draft or breeze around your door when you walk by it? If you feel outside air coming in, then you know your conditioned or heated air is also escaping. Older varieties aren't energy efficient and are costing you both in terms of comfort and your monthly utility bill.
It's also common for old doors and their frames to become damaged over time by weather, water and general wear. Check around the threshold for any signs of moisture damage or mold. If you find any problems, be sure to repair the threshold before replacing the entry door.
Convenience
It shouldn't be a struggle to open and close your front door every time you want to use it. Likewise, if you've had a major lifestyle change, like a new baby or wheelchair, then you may benefit from swapping out your existing entry door for one that better meets your needs. You could install a wider door, add a zero-clearance threshold, a different handle that's easier to open or replace steps with a ramp.
Your Trusted Provider of Security & Storm Doors & More