Skip to Content
Double Hung Windows in Memphis, TN
Professional Double Hung Window Services
Experience the perfect blend of elegance and functionality with Maclin Security Doors' exceptional double hung window services in Memphis, TN. As a trusted provider of home improvement solutions, we take pride in delivering top-quality products and unmatched expertise. Our double hung windows offer timeless charm and versatility, allowing you to enjoy improved ventilation and effortless operation. From consultation to installation, our dedicated team is here to guide you every step of the way. Discover the beauty and efficiency of double hung windows – contact us now for a free consultation, and let us transform your home with our expertly crafted window solutions.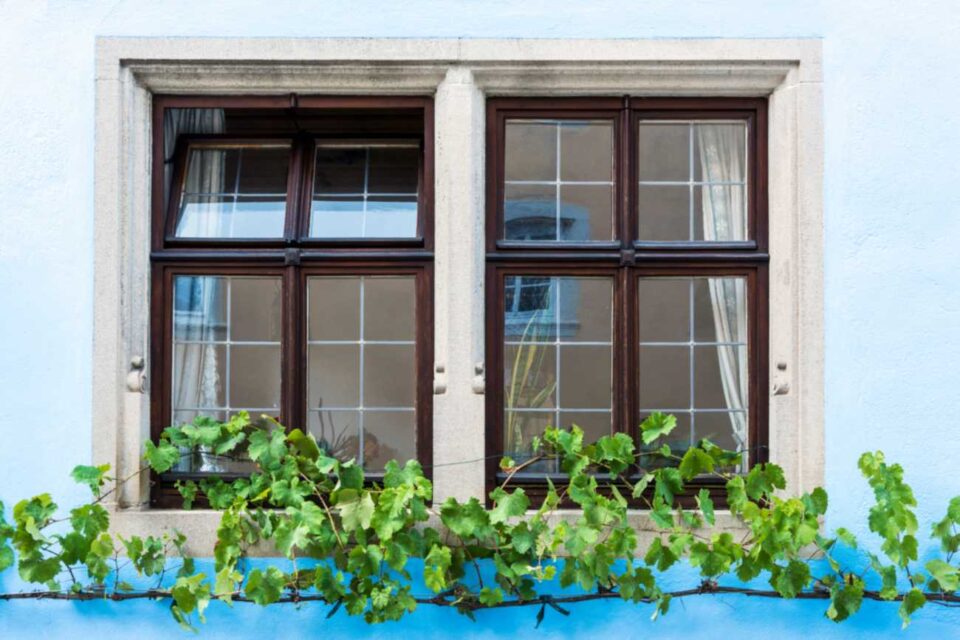 What Is a Double Hung Window?
A double hung window is a type of window that consists of two vertically sliding sashes. The top and bottom sashes can be opened and closed independently, providing excellent ventilation control and ease of operation. With their classic design and versatile functionality, double-hung windows are a popular choice for homeowners seeking timeless charm and practicality in their window installations. Experience the numerous benefits of double-hung windows with Maclin Security Doors.
Single Hung vs Double Hung Windows
There are a few key differences to note when considering single vs. double-hung windows. Single-hung windows have a fixed top sash and a bottom sash that can be raised for ventilation. In contrast, double-hung windows feature two operable sashes that can move independently, allowing for top and bottom ventilation control. This additional functionality of double-hung windows provides enhanced airflow options and easier cleaning access. While single-hung windows are typically more affordable, double-hung windows offer greater versatility and convenience. Ultimately, the choice between single-hung and double-hung windows depends on your specific needs and preferences.
Benefits of Double Hung Windows
Discover the advantages that make double-hung windows a popular choice for homeowners seeking style and functionality. The benefits include:
Versatile Ventilation Control – Double hung windows offer the flexibility to open either the top or bottom sash, allowing you to regulate airflow and customize ventilation based on your preferences and comfort needs.
Easy Cleaning and Maintenance – With both sashes tilting inward, cleaning the exterior and interior surfaces of your double hung windows becomes effortless, saving you time and effort.
Improved Energy Efficiency – Double hung windows can be equipped with energy-efficient features such as low-emissivity glass and weatherstripping, helping to reduce energy loss and potentially lowering heating and cooling costs.
Timeless Design – The classic aesthetic of double hung windows complements various architectural styles, adding a touch of elegance and enhancing your home's curb appeal.
Safety and Security – Many double hung windows are designed with advanced locking mechanisms and shatter-resistant glass options, providing an added layer of security and peace of mind.
Increased Natural Light – With the ability to open both the top and bottom sashes, double hung windows allow maximum natural light to enter your space, creating a bright and inviting atmosphere.
Longevity and Durability – Built with quality materials and precision craftsmanship, double hung windows are known for their durability, ensuring they can withstand the test of time and maintain their functionality for years to come.
Compatibility with Window Treatments – The design of double hung windows allows for easy installation and operation of window treatments such as blinds, curtains, and shades, allowing you to enhance privacy and control sunlight as desired.
Why Choose Double Hung Windows From Maclin Security Doors
Choose double hung windows from Maclin Security Doors and experience the perfect combination of style, functionality, and quality. Our double hung windows offer timeless elegance and superior craftsmanship, providing exceptional ventilation control and effortless operation. With our commitment to excellence and unmatched expertise, you can trust us to deliver top-quality products that enhance the beauty and efficiency of your home. Explore the benefits of double hung windows, and contact us today for a free consultation. Let Maclin Security Doors be your trusted partner in transforming your home with our expertly crafted double hung windows.
Contact Maclin Security Doors Today
Contact Maclin Security Doors for double hung window installation today and discover the unrivaled quality and service we offer for all your home improvement needs. Whether you're in search of security doors, patio covers, sunrooms, or screen rooms, our expert team is ready to assist you. Don't hesitate – reach out now to schedule a consultation and let us provide you with top-notch solutions tailored to your unique requirements.
Get a free quote for your screened-in patio today!