GET MORE OUT OF YOUR SCREEN ROOM
Is there anything better than sitting on your back patio on a balmy summer evening, sipping ice cold sweet tea with your friends and family? The only problem, though? With the long, hot summer days paired with seemingly endless gnats and mosquitos make it tough to indulge during Memphis' warmer months. The simple solution? A screen enclosure from Maclin Security Door. Not only are these enclosures easy to install, they're budget-friendly and turn your patio or outdoor space into the perfect spot for kicking back, entertaining and simply enjoying every free minute, all year long. Need more convincing? Here are the top reasons your friends and neighbors have already invested in a screen enclosure for their homes — and why, this season, you should give it some serious thought…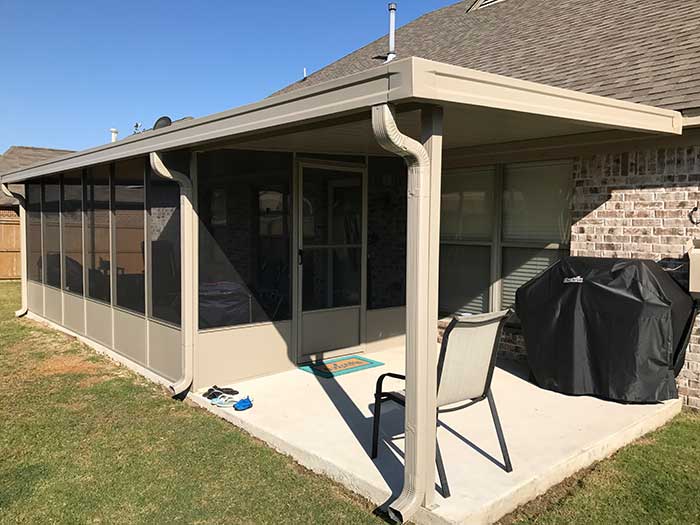 Benefits of a Screen Enclosure for Your Home
Distinctive Aesthetic Choices
With a wide range of colors, custom shapes, and various sizes, it will not be difficult to design a screen room that matches the look of your home. You might choose to seamlessly incorporate the screen room design with existing trim colors from your home, or you can make a bold statement with a more brightly colored room that still complements your home's exterior colors.
Year-Round Outdoor Space
The exact design of a screen room can vary, but the most exposed will feature a kick panel along the bottom edge with a full-screen wall that offers maximum exposure with complete protection from mosquitos, flies, and other unwanted pests. With this type of space, you will always have the availability of fresh air and ambient sunlight without compromising overhead coverage and direct shade. If you want a more protected screen room, you can opt for knee-height walls with insulated laminated wall panels to reduce outdoor exposure while still letting natural light and fresh air in.
Sturdy Up-To-Code Construction
Even though sunrooms have a lot of windows, technological advances such as "Low-E" glass make it easy to enjoy the beauty of the room without worry about your electricity costs. Energy efficient materials, innovative glass, insulation and other advances keep your home cool in the summer and warm in the winter, giving you the best of both worlds with a new sunroom.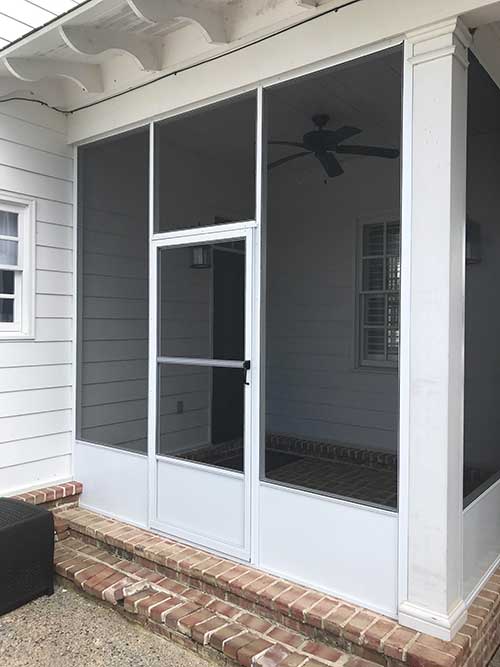 Provides Shade for Outdoor Entertaining
A screen enclosure is a great way to create a private enclave in your own backyard. Your guests will appreciate a shady area to relax and catch up — a shady area that (bonus!) is pest-free and always comfortable. That leads to our next point.
Freedom from Mosquitos, Flies and Other Flying Pests
A surefire way to ruin that Instagram-worthy spread is to spot a BUG stuck in the guac. And even if you can keep them away from your food, who wants to sit outside when mosquitoes are eating you alive? No on You could layer on the bug sprays and light up the candles but, let's face it, they're rarely effective and are just plain unpleasant thanks to the smell and all the chemicals. A screened-in patio keeps pests large and small at bay, giving you more time to enjoy your backyard and family.
Cost-effective Way to Enjoy Your Space
A screen enclosure instantly turns your patio into an added room for your home — an added room that's perfect for hanging out, catching up or, even, spending a comfortable day "working" from home. Want to take it a step further? Install electricity and a TV or radio and watch the big game.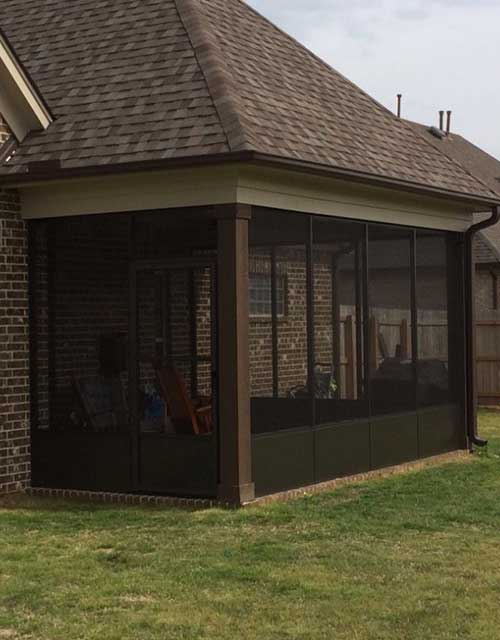 Add Beauty and Value to Your Home
Looking for a quick way to increase your property value? A screen enclosure is the perfect solution. They're easy to install, durable and a great asset for potential homebuyers and they show off the full potential of your outdoor living space.
Filter the Wind
A screen enclosure reduces the impact of wind on your patio, keeping your plants and furniture in place and protecting them against flying branches and debris. Plus, you'll never have to sweep leaves and twigs off your porch again.
Privacy
And don't forget about the privacy piece. A screen enclosure adds instant privacy to your space. Even if you love your neighbors, it's nice to have a little solitude once and awhile — and a screen enclosure builds that in immediately.
Your Trusted Provider of Security & Storm Doors & More