Skip to Content
Common Mistakes to Avoid When Installing a Security Door
Installing a security door is an important way to secure your home from intruders. A well-installed security door can provide peace of mind and safety, while also adding aesthetic appeal to your home's exterior. However, there are some common mistakes that homeowners make when it comes to installing their security doors. Here are some common mistakes and how you can avoid them.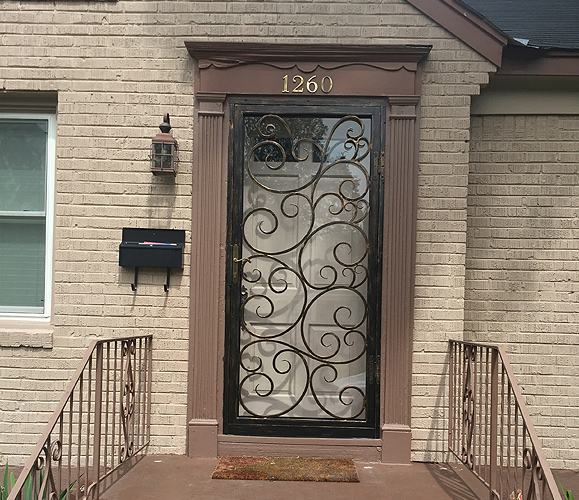 Failing to Measure Properly
One of the most common mistakes people make when installing a security door is failing to measure properly. Before ordering or installing any type of door, you should always measure the opening accurately, so you know exactly what size door you need. If the door doesn't fit correctly, it won't be able to provide the level of protection that is necessary for effective
security.
Not Leveling Your Door Properly
Leveling is key when installing a security door—if it isn't leveled correctly, it won't open or close properly and could even cause damage over time. Make sure that there is an equal amount of space between each side of the frame and its corresponding jamb so that your security door will open and close freely after installation is complete.
Forgetting About Weather Stripping
Weather stripping helps keep air from leaking out around the edges of your security door, but many people forget about this crucial element during installation. Make sure you add weather stripping around the edges of each side of your security door to reduce energy costs while also helping keep intruders out!
Not Reinforcing Your Door Frame
To make sure that everything fits together correctly and securely after installation, reinforce both sides of the frame with wood screws or nails before attaching it to either side of the jamb. This will help ensure that your new security door stays firmly in place for years to come!
Forgetting About Maintenance
Many people forget about maintenance when they install their security doors. It's important to regularly check and maintain your security doors in order to keep them functioning properly and in top condition. This includes checking the hinges and locks for signs of wear and tear, inspecting the frame for damage or rusting, and making sure all screws are tight for maximum strength and durability. Regular maintenance will help extend the life of your security door and ensure it is providing maximum protection for your home at all times.
Not Hiring a Professional Installer
Another mistake people often make is not hiring a professional installer for their security door installation. While it may seem like an easy enough task, if done incorrectly it could lead to serious damage or injury. A professional installer will ensure that your security door is installed correctly and securely, which will maximize its effectiveness as a deterrent against intruders.
Call Maclin Security Doors Today for Greater Peace of Mind!
Maclin Security Doors in Memphis, TN offer security solutions that are tailor made for families to suit any security need. With a family owned and operated business, professional yet approachable team, and premier products and services, Maclin security doors put safety first. We work hard to ensure our clients receive the highest-quality security door in the region. Maclin security doors go beyond providing security; we provide peace of mind. Whether you're looking for wrought iron doors or custom security solution, Maclin security doors will have an option that proves to be reliable and trustworthy. Contact us today at 901-377-2456!